K-Wood LLC provides HVAC and Geothermal services to residents and businesses in Pottstown, PA
We are heating, air conditioning, and geothermal experts serving most of Montgomery county including Pottstown.  Give K-Wood LLC a call when you need a new AC unit installed, your furnace serviced, or would like more information about geothermal heating and cooling.  We are experienced in both residential and commercial HVAC services.  We strive to offer the best customer service and satisfaction.
Ask about our maintenance program to help ensure proper operation of your heating or cooling system.  Even with regular maintenance, a heating or cooling system may need repaired or replaced.  When that happens, call K-Wood LLC for prompt and professional service!  We have years of training and experience, and you can trust our team of experts to keep your home or business comfortable.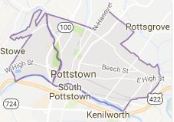 Services offered in Pottstown, PA include:
Call K-Wood LLC at 844-987-0234 to schedule service, get a quick quote, or learn about our maintenance programs for your HVAC system in Pottstown, PA and surrounding areas!