Ductless Heating & Cooling Systems
Ductless systems offer homeowners ultimate control when it comes to cooling and heating their home.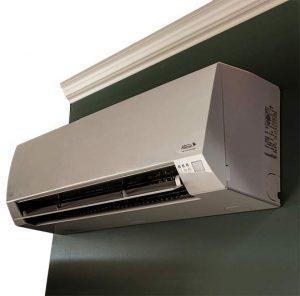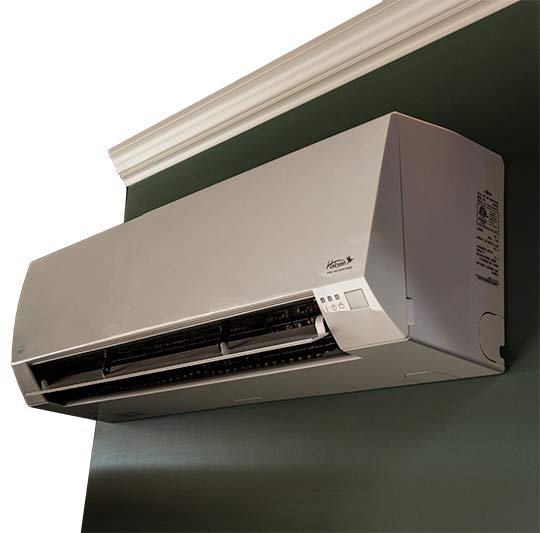 Often called a mini split system, these ductless systems are energy efficient, completely customizable and friendly to the environment. Because mini split ductless systems can be installed in individual rooms, you have complete control over when and how often your system runs to better control the temperature of individual rooms.
Ductless mini split systems are especially helpful in neighborhoods of Pennsylvania that consist of older homes that are not easily retro-fitted with new ductwork due to lack of room, or in homes where the cost to add new ductwork outweighs the benefits received from doing so.
By adding a new ductless system, you no longer have to worry about whether or not you have the needed room above, below and behind walls for new ductwork normally needed to heat or cool an area of your home. As well, these systems also remove the burden of potentially high costs involved in adding new ductwork to your existing home when there is room for new ductwork, but the job requires additional labor costs in order to do so.
Ductless mini split systems are also helpful when you've made an new room addition to your home. Instead of the need to have new ductwork installed, as well as possibly needing to upgrade your current forced air system to accommodate the new room's needs, a single unit can be placed in the new room and do a more efficient job at a lower cost.
Because a mini split system does not require ductwork, they can be installed in any home, room or office quickly to achieve the comfort the particular zone requires. Placement of the system within the room can also be customized with the ability to choose a wall mounted unit, floor mounted unit or even a ceiling suspended unit.
How Do Ductless Mini Split Systems Work?
Ductless mini split AC and Heating systems work by delivering air to "zones" in your home. Smaller and more compact than traditional HVAC systems, these units can be placed in specific and optimal rooms or areas of your home for quieter, more efficient air delivery.
This type of system can be very helpful in situations where different rooms of your home require different air delivery needs. For instance, one side of your home may be facing the sun and be naturally warm, while the other side may be in the shade and requires a little help to keep the room at a more comfortable temperature.
Benefits of a Ductless Mini Split Home Air System
Size – The compact size of the system allows for quick and easy installation anywhere in the home, as well as any type of dwelling. Ductless mini split units can be installed in new home additions, new construction, existing homes with no room for new ductwork or where adding ductwork becomes cost prohibitive, or even in offices when you need to control temperatures in specific rooms. The possibilities are almost endless.
Versatility – You can choose to install a single-zone ductless mini split system or a multi-zone ductless mini split system depending upon your homes individual needs. No need to spend more money than you have to when you only have one, or a few rooms that you'd like to upgrade.
Flexible Solutions – Choose which rooms are heated/cooled based on preference. No longer do you need to heat and cool the entire house in order to get comfortable in the one room you are sitting in.
Money Savings – With the cost of utilities climbing each year, ductless units offer homeowners the ability to control which zones are active depending upon which rooms are being used. Homeowners may also be eligible for tax credits or utility rebates for the year they install a ductless system.
More Comfort/Faster Heat – Because the system works in individual zones/rooms, all the air is dispersed within that zone rather than needing to move throughout the entire home ductwork system, resulting in faster temperature changes to provide the comfort requested.
Quiet – Compared to larger HVAC systems that require a great deal of power to force air to all rooms within the home, Ductless Mini Split systems only need to deliver air to 1 zone at a time, requiring less power and running at lower RPM's to achieve the required temperature.
Efficiency -By being able to concentrate on one room's temperature rather than taking into account all the other rooms with varying temperatures, mini split units are more efficiently able to deliver a stable temperature based on only that zone's requirements.
When it comes to your family's comfort, Ductless Mini Split home heating and AC systems deliver the ultimate experience in temperature control, improved air quality and the most efficient and cost effective way to heat or cool your home.
Call K-Wood LLC today to find out more about how we can help you and your family experience the comfort and savings a new quality Ductless Mini Split home AC and heating system can provide.