Fleetwood PA is a small town community in Berks County, incorporated in 1873 with an approximate population of 4,085 residents as of 2010. Home to the Fleetwood Metal Body company until it was incorporated in General Motors in 1931, the name continued in the Cadillac Fleetwood models. At an area of 1.0 square mile, Fleetwood is located northeast of the center of Berks County.
K-Wood LLC is proud to serve most of Berks County, including Fleetwood residents with all of their HVAC needs. When you run into problems with your AC and Heating units, we can help with all your AC repairs, installations, residential heating sales, and heating repairs for all makes and models. We are experts in geothermal systems, heat pumps, hybrid systems, thermostats, duct cleaning and the overall efficiency of your home's indoor air quality.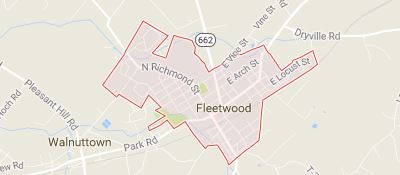 Services offered in Berks County, PA include:
Call K-Wood LLC at 844-987-0234 to schedule service, get a quick quote, or learn about our maintenance programs for your HVAC system in Berks County, PA and surrounding areas!