K-Wood LLC Installs Air Conditioning Systems
AC Installation for most of Berks, Montgomery & West Chester Counties, PA
Ahhh, summer. Full of green grass, relaxing pools, kids playing, sweltering hot temperatures, noisy air conditioners, and … high electric bills. Thankfully, a new high efficiency air conditioning system can remedy that one downfall of summer. Then your only summertime concern will be choosing between lemonade and iced tea.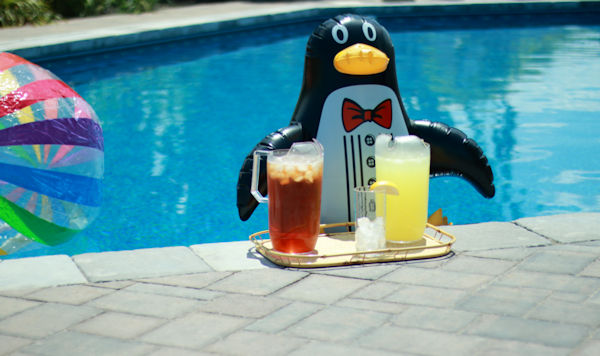 Air conditioning is a necessity for comfortable living. You shouldn't be without a working air conditioning system in your home, office, or place of business!  K-Wood, LLC provides expert residential and commercial air conditioner installation. We can work with traditional air conditioning systems, heat pumps, split systems, zoning control systems, and more. Need new duct work installed? No problem – We have the equipment to make any ductwork or fitting that is needed to get your unit installed right.
For quality and efficiency, we chose Rheem Prestige™ series of air conditioners. Rheem's Prestige™ units can achieve a staggering 20 SEER.  What is a SEER and what does that mean for you and your home? SEER stands for Seasonal Energy Efficiency Ratio, as defined in 2008 by the Air Conditioning, Heating, and Refrigeration Institute.  It is a math formula that determines the efficiency of an air conditioner so that you, the consumer, can compare apples to apples; even when comparing between different manufacturers.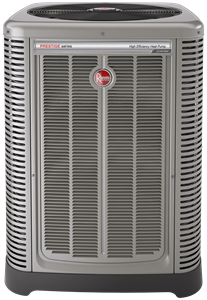 For example, upgrading to a Rheem 20 seer unit, could result in an annual cooling  savings of as much as 35%.  This is  assuming you currently have a 13 SEER, 3-ton unit.  If your unit is older, and/or less efficient, your savings could be even greater.
Contact us today to discuss our available financing options as an affordable way to install a new, efficient Rheem air conditioning unit!
Summer. It's all about  outdoor fun, but how much fun can you have outside if your air conditioner sounds like a jet plane taking off and looks like a rust bucket wrapped in a blanket of ugly? Rheem understands this. That's why they designed the Prestige™ series to sound good, and look good doing it. As with many things, it starts out with a good foundation, or in this case, a base. The base is made out of a composite. This helps dampen the sound, especially from the compressor, which is bolted to the base.
We have taken apart many units, and the one thing they all have in common is the base rusting away. The base lies flat, so dirt and rain are constantly attacking it. With traditional steel, the paint quickly fails, allowing rust to take over. Composite doesn't rust. And Rheem has tested their base to make sure that it is resilient to harsh, UV rays.
Rheem has even made sure that the housing of the unit will add to your homes curb appeal, and stay that way. The case is powder coated, which is a durable, long lasting finish. Even the screws, an often afterthought for many, has been through a 1500 hour salt spray test to ensure that they will not draw tears of rust on your unit.

The world is more than black and white. So why do our airconditioners simply turn on and off? Well, if you get a Rheem Prestige™ variable speed unit, you won't have to ponder this question.
Traditional units turn on when they're needed, and turn off when the room reaches the desired temperature. This works, but can lead to room temperatures spiking, then dropping to an uncomfortable level. Starting and stopping is also harder on the unit and is less efficient, which means higher utility bills. This problem is worsened by the mild temperatures of fall and spring.
A variable speed unit communicates with the thermostat to find out the most efficient and comfortable amount of time to run. This will provide you with more comfortable room temperatures, longer lasting equipment, and lower utility bills. It also makes both the indoor and outdoor units quieter; since they're not running at full tilt.